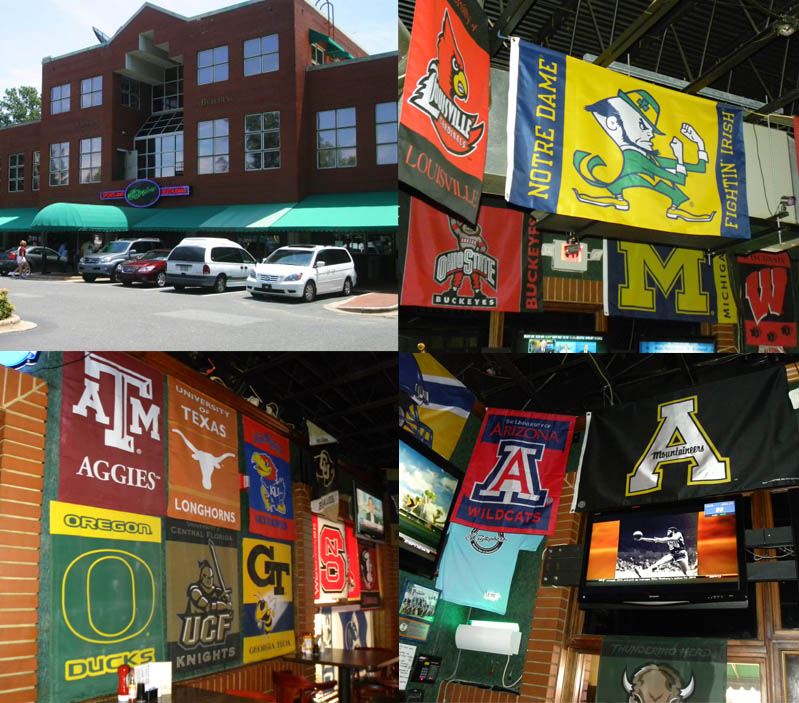 Kristophers Bar & Restaurant has been serving folks in Matthews great food and great times for 25 years. The restaurant, which started in 1988 has over 63 flat screen TVs to enjoy NFL games, college football games and baseball. It even has an outdoor patio and is open seven days a week for lunch and dinner.
But what really makes Kristophers unique is its loyalty to college fans. Kristopher Johnson, the owner, has over 50 college flags proudly displayed around the multiple TVs. Most of these were purchased at Conder Flag Company in Charlotte. Customers love to see a flag of a college they attended. It instills pride and brings back fun college memories.
Kristopher even has space for a few more, so if you have a favorite team not yet displayed, bring it in and Kris will find a spot for it. You can visit his website at www.kristophers.com. Stop by, have a burger and look for your college flag. It is most likely already there.