Are you in need of a gift for a loved one? With Christmas just a few weeks away, now is the time to make the last of your purchases for the Holiday Season! Here at Conder we would like to add some meaningful options to your shopping list that won't break the bank!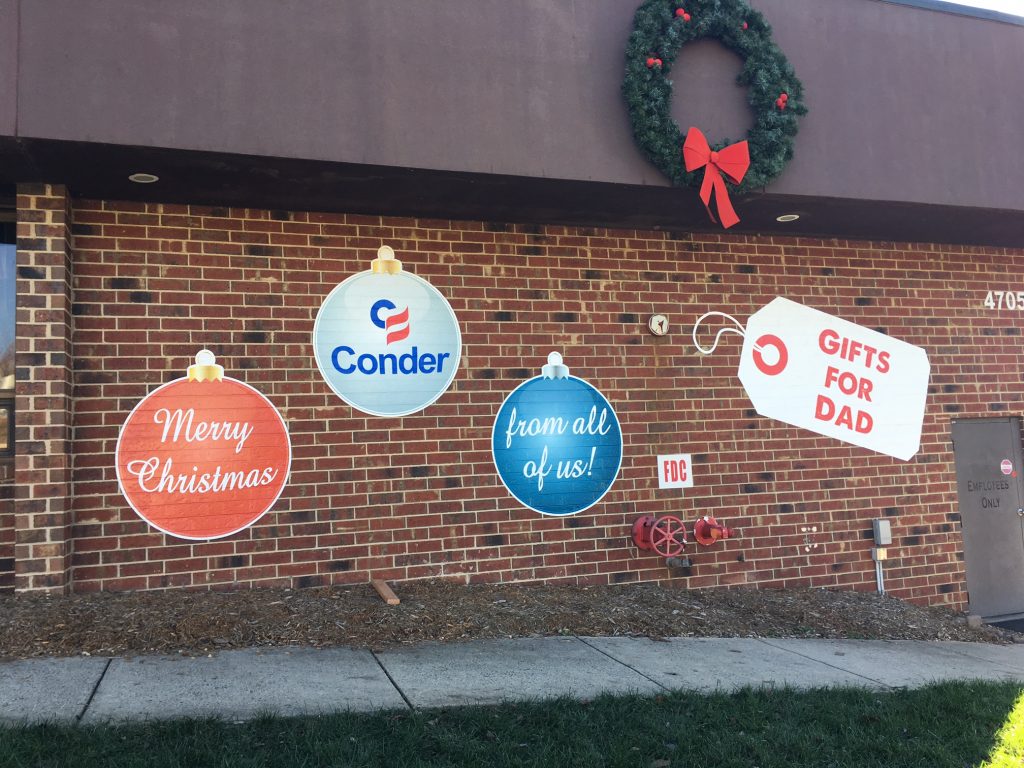 If you have ventured down Dwight Evans Road in Charlotte over the past few days, you may have noticed that Conder Flag looks a bit different. It would be hard to miss the building with the newly installed Christmas themed wall decals! If you need a "Gift for Dad" or another loved one, Conder might just be the best place to start! For Directions to our showroom and hours, Click Here.
Signature Series American Flag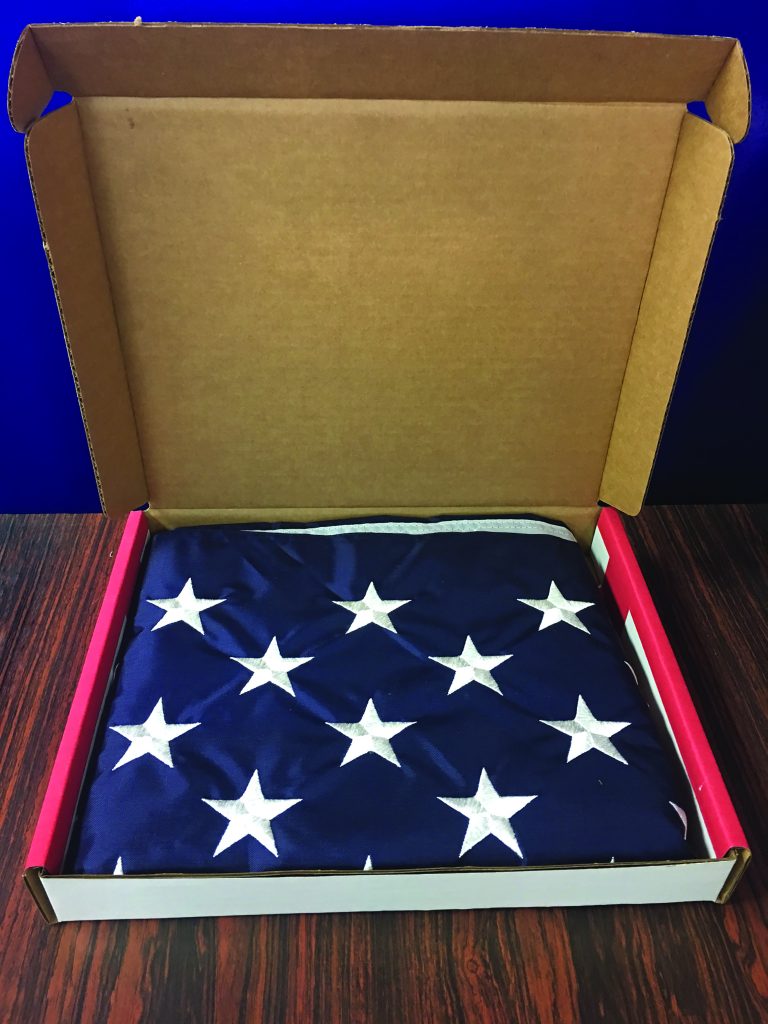 This beautiful flag is the finest on the market today! This product is for the discriminating consumer and flag enthusiast. The stars are more densely embroidered than ever before. They offer the fade resistant nylon with individually lock-stitched stripes for superior construction. For those patriotic and proud-to-be-American individuals in your life, this flag will be the perfect gift! Click Here to view our Signature Series Flag!
Military Flags
Whether you know a Veteran, someone who is actively serving in the Military, or somebody who supports the armed forces, one of Conder's military flags would make a great Christmas gift! Conder's armed forces line of outdoor flags are made from high-grade nylon material. The nylon is manufactured to withstand the elements! If you don't think an outdoor armed forces flag would fit the budget, we also offer 4″ x 6″ stick flags that are great for table decorations! To view our selection or Military Flags, click Here.
Sports Memorabilia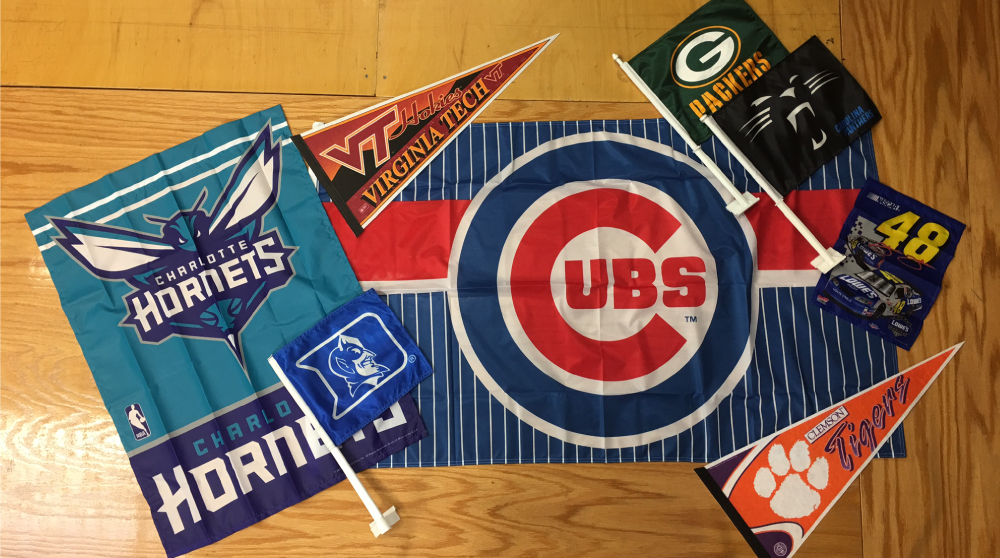 Conder provides a wide variety of sports flags, car flags, banners and more! If your loved one has a favorite team and a man-cave that needs decorating, look no farther than Conder Flag! Stop by our showroom any day of the week to see our Sports selection!
Spinning Kits
This affordable yet sturdy kit includes a 3×5′ American Flag, a 6′ pole and adjustable bracket! This would make a wonderful gift for a parent or family member this Christmas season. It will add the perfect patriotic touch to any home! Click Here to start looking at our spinning kits!
It's never a bad time to add that patriotic touch to your life. Here at Conder we take pride is our Made in the USA products and our community! If you are still looking for the gift that's just right for your loved one, Conder is a wonderful place to start! We are happy to supply "Gifts for Dad" and more!