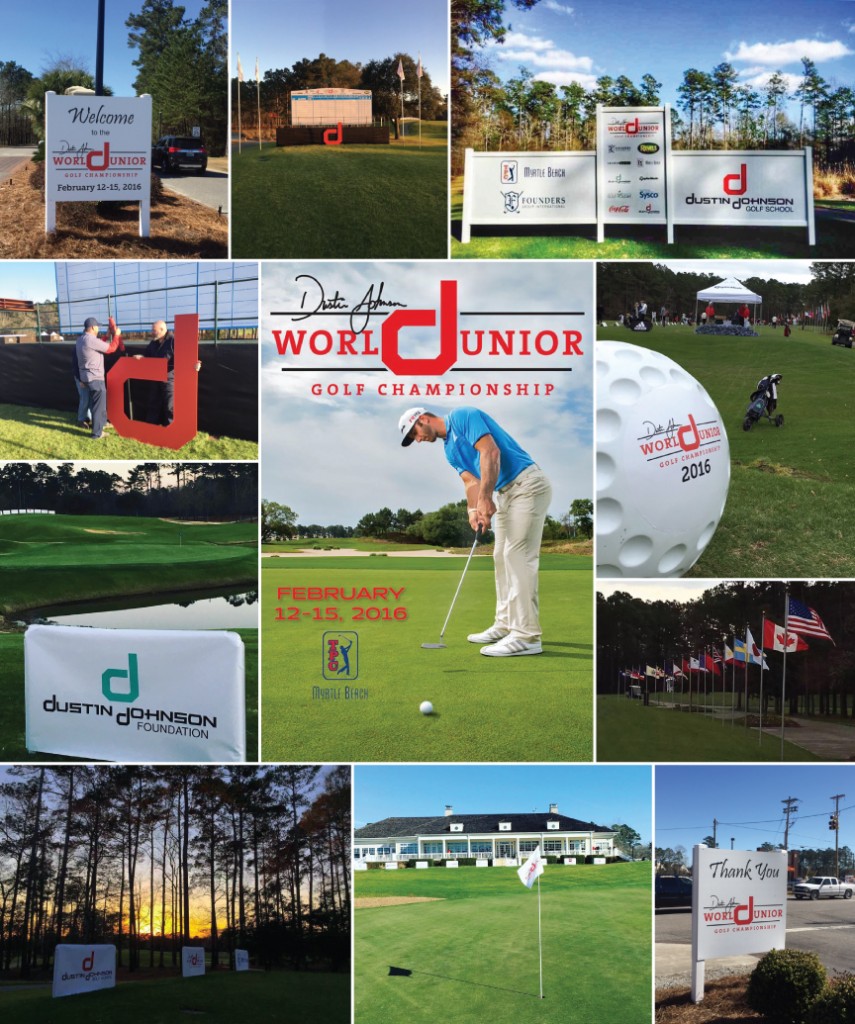 90 young athletes from all over the world traveled to Myrtle Beach to participate in the Dustin Johnson World Junior Golf Championship this weekend! On social media, many Dustin Johnson fans stated that the event "was wonderful" and expressed it as being "a great opportunity for some young golfers."
The Conder team, though not a group of professional golfers, also participated in the event! Banners, flags, signs, tents, decals and much more made their way from the graphics and printing departments of Conder to the installation crew who traveled from Charlotte to Myrtle Beach in preparation for the event!
Though it only lasted for 3 days, Conder's quality work could be seen throughout the course and appeared in almost every picture that was posted on to social media! It was Conder's pleasure to provide the signage to this event for young golfers.